I forgot!! I have had your items and I forgot to mail them!! UNTIL, I received my swap gifts from Mandi Courington in Trussville, Alabama! Hey, Mandi!! I got them!! Yesterday!! March 18th. I'm not sure how long it has been since you mailed them. They went to our old address and I forgot to go check our mail. BUT ~

I love what you sent and shall share it with all of you as soon as I upload snapshots! You nailed me, Mandi. OR do you love Christmas, Gatlinburg, and smiles as much as I do?!

So, Amanda, look for yours!! I pinky promise to have it in the mail before the week ends!! Truly. Honest.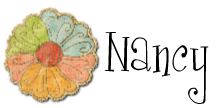 PS ~ I love love love the lotion, Mandi!!! and the ornament? It's hanging from the lamp by my bed. The framed sentiment? Wow, girl. You rock.