Things that made me laugh today ~
watching Noah hurriedly say his prayer,
when he really wanted to be eating;
(I know, I didn't have my eyes closed)
listening to Ian laugh when we played chase
in Penney's (yeah, we did, sorry Jen);
watching Noah and Ian trying to get
their pinwheels going by blowing on them;
realizing the child I was waving to
in the playyard at ChickFilA
was NOT my grandchild! (thanks, Jen);
listening to Johnny talk about his workday
(yeah, the man cracks me up!);
hearing Noah say, "I hold you, Nan"
about four dozen times today
when he wanted to be held (I love those words);
watching the movie trailer for New Moon
with Lauren and liking the shot of Jacob
without his shirt (wink, wink);
reading about the continuing media fascination
with Jon and Kate & thinking out loud how crazy
it is that two people with millions
can't be happy with each other and/or their life;
(Get a clue, people! Be happy!)
putting Sprite in Noah's sippy cup,
and having it spray his face while his mom
cleaned up Ian's mess in the backseat;
watching the Sonic commercials on TV;
seeing the look on John's face as I use his computer
(he's not crazy about it);
and, listening to Nelson laugh when he called
and woke me up this morning.
What made you laugh today?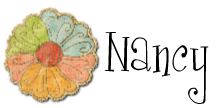 Just a note ~ I'm playing with this background. If you'll notice up on the left hand side, I have a listing of places to go if you enjoy dressing your blog as much as me. I really really really like the blues and beige of the last look, and may go back to it, but for now this reminds me of the colors in nature right now. Pink faces from this hot sun!